East Lake Market opens on Saturday, May 3 from 8 am-noon with the Strawberry Festival!
Mmmm strawberries!  Fresh, ripe, delicious.  Join us opening day and enjoy some free strawberry shortcake! Experience the smooth sounds of Marvin McCombs and Wayne Brown's jazz guitar and piano.  Sample Chef J.R. Jacobson's strawberry salad and strawberry syrup at the cooking demo. At the kids booth we'll have fun activities like strawberry painting and dipping.  Deb Wakefield from the Bay Area Food Bank will be available to educate folks about SNAP.
We have it all at the market! In addition to all the strawberry treats, experience all of our weekly offerings of the market – meet your local farmers plus some new vendors. Purchase delicious fresh produce. Peruse the booths of local artists, purchase some delicious homemade pastries, strawberry jam and strawberry lemonade.  And best of all, meet your neighbors and celebrate spring!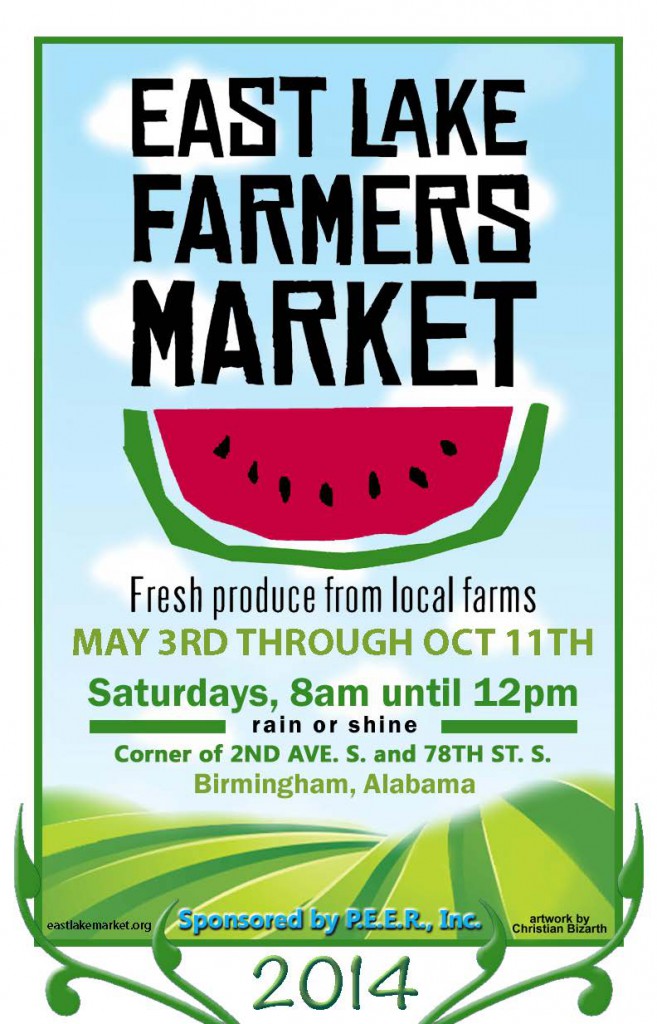 Add the market to your calendar and don't forget to tell your friends and neighbors to join us every Saturday through October 11, 2014.  See you at the market!